Customer Service Center
Going Green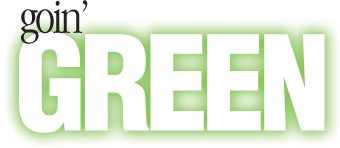 We are the only FSC®, SFI, PEFC, and Rainforest Alliance certified printer in the Knoxville area.


GOING GREEN!
As part of our overall sustainability initiatives, Hart Graphics has chosen to comply with the principles and requirements of Chain-of-Custody programs for the Forest Stewardship Council (FSC), Sustainable Forestry Initiative (SFI) and The Programme for the Endorsement of Forest Certification Schemes (PEFC). We are audited yearly by an independent 3rd party to ensure our customers that we meet these requirements. Forest certification programs provide an assurance mechanism to purchasers of wood and paper products that the wood used in the products comes from sustainably managed forests. Sustainably managed forests are those whose supply chain participants implement performance standards based on internationally agreed environmental, social and economical requirements.
By subscribing to these principles and disciplines, we are supporting paper manufacturers that:
Protect endangered and high conservation value forests
Guarantee that no more wood is harvested than is re-grown
Trees are replanted or naturally regenerated after harvesting
Integrates social concerns including the right of indigenous communities worldwide
Encourage local employment
Guarantee that the forests are maintained as habitat for wild animals and plants
The functions of the forest for the protection of soil and climate are protected
Hart Graphics is also FSC certified by the Rainforest Alliance.
By using FSC/RA, SFI, or PEFC certified paper, Hart Graphics Inc. is preserving precious natural resources.
Download our new Sustainability brochure.
To learn more, please visit our Hot Off the Press and Archives section on our home page.